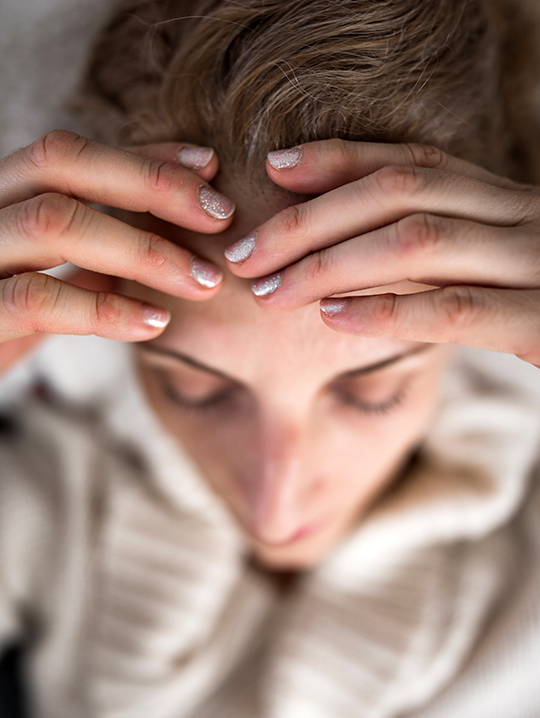 Sinuses are air-filled spaces which are symmetrically on either side of your nose near the cheekbone, Frontal sinuses above the eyes near the forehead.
They are also found symmetrically on either side in the area along the bridge of the nose near the eyes, and behind the eyes deeper inside the skull.
These sinus cavities create a complex network for air movement and the mucus created by the sinuses captures particulates encountered in daily life such as dust and smoke carrying them along to the back of the throat.
The mucus fluid can become a host for bacteria viruses or both as these areas are one of the few areas in the body that are not filtered by the kidney or liver.
During a common cold, poor drainage either out the nose or down the throat disables the clearing of bacteria, viruses, or other inflammatory agents. The failure to drain creates pressure within the sinuses that is experienced as pain and often referred to as a sinus headache.
Similar build-up of thick mucus can also occur as a result of a mechanical issue such as a deviated septum (prohibiting even airflow through the nostrils) or when exposed to external agents such as dust, animal fur, pollen, and smoke.
Inhaling micro particles of salt during a dry Salt Therapy session can help facilitate proper drainage of the sinuses thereby reducing inflammation symptoms. An increase in drainage can drop the pressure within the sinuses and often leads to relief of a sinus-based headache.
It is important to note that Salt Therapy is a natural supplemental way to help alleviate symptoms but does not cure any condition or disease.