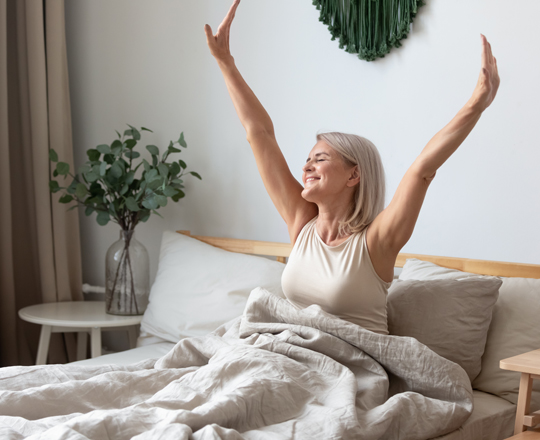 Being healthy consists of being mentally, physically fit, and emotionally fit.
When individuals prioritize living a well-rounded healthy lifestyle, there are fewer chances of becoming sick or developing diseases and long-term (chronic) illnesses.
Prioritizing one's health also empowers one to feel good about themselves and live a happy, prolonged life.
Maintaining the health of the immune system, respiratory system and skin also contribute to longer life expectancy and a healthy lifestyle.
There are a number of ways for one to practice a healthy lifestyle such as a well-balanced diet, physical exercise, staying consistently hydrated, maintaining a positive attitude, engaging in activities align with one's interests, good hygiene, good sleep, and limiting or avoiding altogether harmful chemicals and substances such as smoke, tobacco, and alcohol.
Dry Salt therapy, also known as Halotherapy, is a natural holistic treatment that consists of breathing in microscopic salt particles in the air that are produced by a halogenerator. The halogenerator replicates the grinding of the salt just the way it would occur in a natural salt cave. As one breathes in the microscopic salt particles, they penetrate the lungs and skin. Due to the anti-bacterial and anti-inflammatory properties found in salt, mucus is cleared, bacteria are destroyed and airways are widened, making it easier to breathe and providing relief for those who suffer from any respiratory or skin disease. It also helps maintain good health and hygiene for adults and children who are not afflicted with any symptoms, but who would like to prevent common sicknesses such as the flu or other flu-like viruses, the common cold, and seasonal allergies.
Salt Therapy sessions last 45 minutes and are conducted in a safe, clean, and relaxing environment. As clients inhale the salt particles they are able to watch a show, read a book, take a nap or listen to relaxing music while the preventative and healing effects of salt take place.
Our salt rooms feature t.v.'s with access to Disney Plus, Netflix, and other premium channels as well as children's toys for your convenience and entertainment during each session.
It is important to note that Salt Therapy is a holistic, natural supplemental way to help alleviate symptoms but does not cure any condition or disease.