Overall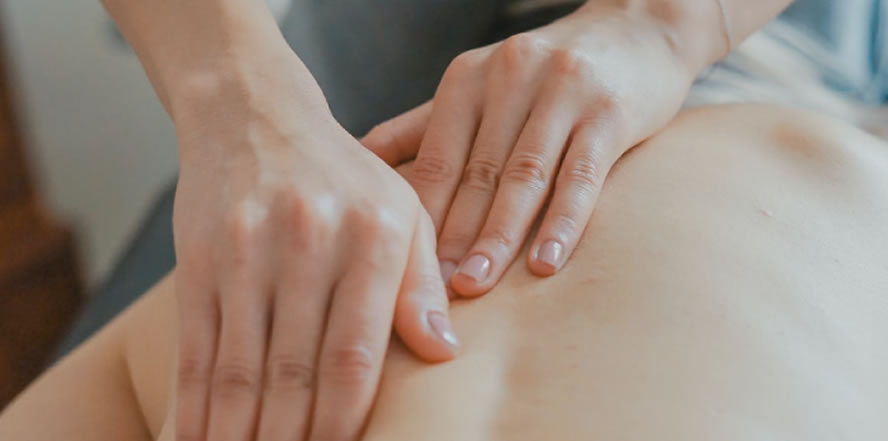 Massage is used to relieve pain and symptoms that stem from a wide variety of issues such as back pain, sports injuries, stress-related problems, anxiety, asthma, arthritis and high blood pressure. Massage encourages blood flow and helps the body eliminate harmful toxins, carbon dioxide. It also helps promote better sleep, focus and boosts the immunity system by stimulating the nervous system and lymphatic system.
At Sea Salt Therapy, we offer a range of Relaxation massage techniques as well as Medical or Therapeutic massage techniques to best suit your needs. We also offer an FDA Class II medial Physiotherapy Table massage for chronic pain.
Relaxation Massage
Soothe your senses and clear your mind with a relaxing Swedish, Deep-Tissue or
Hot Stone massage by one of our certified massage therapists. Our wellness rooms are fitted with Himalayan salt lamps to mazimize the healing energy during your massage session.
Medical Massage / Therapeutic Massage
Find much needed relief for chronic pain or post operational pain with our specialized therapeutic massage therapists.
Neuromuscular Therapy focuses on trigger points that cause ongoing muscular pain and involves applying alternating levels of concentrated pressure to painful areas, with the use of fingers, knuckles or elbows. Open communication with the Neuromuscular therapist about the level of pain you are experiencing will lead to a productive and healing session.
Lymphatic Drainage Massage assists the lymphatic system in draining wastes and toxins, while maintaining the fluid balance, blood circulaion and immunce system. Most of our clients seek Lymphatic Drainage Massage after operational surgery as recommended by their doctors. Light rythmic movements stimulate the lymphatic system making for a relaxing session.
Migun Physiotherapy Table Massage
Address chronic pain in 15-minute to 30-minute sessions with our FDA Class II medical Migun physiotherapy table. This effective massage helps to improve, restore, maintain,
and maximize motion, functional strength, and overall well-being by addressing underlying issues.