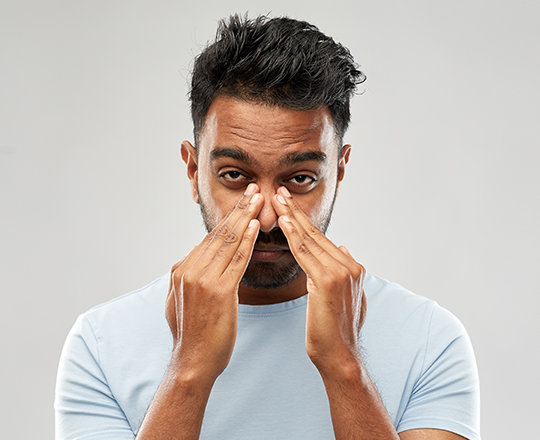 Nasal congestion, more commonly referred to as a stuffy nose, is caused by the obstruction of the flow of air through the nasal passages, or in and out of the nose.
The nasal and adjacent tissues and blood vessels become filled with excess fluid, causing inflammation and swelling causing one to feel like their nose is stuffy or plugged. Sometimes nasal congestion also includes nasal discharge.
Although nasal congestion can be a mild annoyance for most, it can be more of a serious matter for those whose sleep is disturbed or for younger children who are unable to feed.
Nasal congestion can be caused by a number of reasons such as environmental irritants, air pollution, viral infections, bronchitis, and bacteria in the nasal passages.
Dry Salt Therapy can be helpful for those who are experiencing nasal congestion due to it's anti-inflammatory properties. As microscopic dry salt particles are inhaled, they penetrate the sinus cavities, reducing swelling and inflammation. The salt particles are charged with negative ions that work to cleanse the body from bacteria and fungus that strengthen the respiratory system and alleviates the body from getting sick.
It is important to note that Salt Therapy is a natural supplemental way to help alleviate symptoms but does not cure any condition or disease.